Retirement Planning
We are here to help ensure that you won't outlive your income. Count on us to develop a personalized plan that meets your individual needs during the accumulation and distribution phases.
Challenges of Retiring Today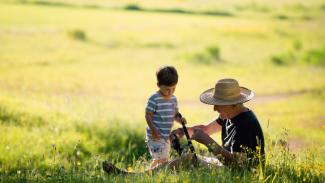 In most cases, the philosophies that we saw our parents use for their retirement years aren't going to work for us. Yes, we are in the same boat as you. Things have changed. Almost all of the companies today have done away with the lifetime pensions and put the onus of retirement savings squarely on the shoulders of the employee.
Retiring today means taking into account not only market risk but also several other key factors that further complicate your risk. These include inflation, taxes, and other surprising issues of longevity.
Most of us are living longer than our parents did. According to the Social Security Administration, men live 19 years longer while women live 15 years longer now. This is great news on one hand. On the other hand, it opens the door to the risk of additional out-of-pocket expenses such as rising health insurance premiums and long-term care.
These new challenges further increase the importance of income planning in the retirement planning process. However, your income needs are just part of the big picture.
Work with financial professionals who will cover all areas of risk and help you prepare for whatever retirement throws your way. Jon Sr. and Jon Jr. are the experts for you.